Our Team of Travel Agents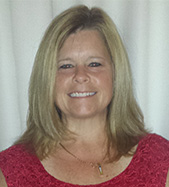 Laura Hennigan
Owner / VP of Sales & Marketing
410-239-9424 | Email Me
Laura is the owner of Dreamers Travel. Along with being a travel agent herself she also manages the office on a daily basis. Laura comes from a strong background in corporate management and is the very backbone of Dreamers Travel. Her knowledge of client-agent relationships is what makes the agency work. She takes on the responsibility of ensuring each client's satisfaction. She and her husband, Mark, put countless hours into their business. They leave no stone unturned. Their goal is to make each client's travel experience a hassle-free and memorable one. Laura is a devoted and proud mother of five and lives in Hampstead, MD. Her passion for travel has led her to open Dreamers Travel.
---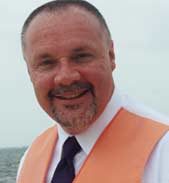 Mark Hennigan

Destination Wedding / Honeymoon / Groups & Vacation Specialist
410-239-9424
 |
Email Me
|
Cell: 410-977-6791
I am the Co-Owner and founder of Dreamers Travel.
I started this business because of my love for travel and helping others. I will make your dream trip become a reality. Whether you are planning a Romantic Getaway, a Destination Wedding, or an All-Inclusive Family vacation, I will listen to your wants, needs, and desires to make your trip a true experience to last a lifetime.
I earned Sandals/Beaches Resort's highest honor in December 2011, by becoming a member of the Chairman's Royal Club, a truly elite honor. Being ONLY 1 of 3 agents in the State of Maryland to carry this honor. I have also earned 3 awards with the Karisma Hotels in 2011.
Check out our testimonials page on our website and call or e-mail me today to begin planning your dream getaway. I look forward to speaking with you soon.
---
Jennifer Lebrun

Travel Agent/Certified Sandals & Beach Specialist, European Specialist, Hawaiian Specialist, Jamaica, St. Lucia, and Certified Disney Specialist. My specialty is customizing YOUR travel experience to your wishes and needs.
Dreamers Travel 410-239-9424

Direct Line 410-935-5879
 |
Email Me
I discovered the travel bug in my twenties when I took a road trip to Key West…the rest as they say is history! I have been hooked on travel ever since. During my 26 year career as an office manager in the medical field, I spent my free time planning trips and seeing the world. In 2013 I decided to leverage my passion and become a Travel Consultant. Now I gain just as much joy planning magical trips for my clients.
I believe that a vacation needs to be an amazing experience for every member of your family, and I will set out to create and propose an itinerary that finds those hidden gems that create lifelong memories for everyone. So let's get you on the road to the trip of your dreams!!
Contact me at the office 410-239-9424 or my direct line 410-935-5879.
Follow Me on Facebook for reviews and special announcements!
---
Maria Cariaso-Long
Travel Agent / Certified Sandal's Destinator Specialist. Backroads Touring, Aruba, Jamaica, St. Lucia, Elegant Hotels, Travel Guard Insurance, Hurtigruten, and Palladium Pro Specialist.
Dreamers Travel: 410-239-9424
Direct Line: 410-746-3144 | Email Me
As an adventure seeker, I not only like to tour…but explore! I have had many great experiences in Tahiti, Hawaii, Philippines, Canada, Bahamas, Barbados, Granada, Turks and Caicos, Iceland, Europe — Southern France, Paris, Monaco, Spain, Italy, Rome, and Matera (where I explored some of the oldest cave homes in the world). I also have experience traveling across the US. Outside of traveling, I am an ASCA Level 2 Swim Coach, so searching for new places for open water swimming has become a passion of mine. Traveling is an adventure! Let me help you plan yours!
---
Carrie McNulty

Travel Agent / CSS Certified SANDALS Specialist,
Mexico 
Specialist, Jamaica Weddings & Honeymoon specialist, Carnival Cruise Line Crusader, ITALY expert
Dreamers Travel: 410-239-9424
Direct Line: 410-303-0761
|
Email Me
Life is short, take the trip!
Carrie is a CSS (Certified Sandals Specialist), PTANA member (Professional Travel Agents of North America) and CLIA member (Cruise Line International Association).
Carrie has traveled extensively to many destinations domestically and internationally. She has been to Canada, Croatia, England, France, Germany, Ireland and Italy several times (her favorite destination)!
She has also traveled to many islands in the Caribbean, Latin America, and Central America including Aruba, Bahamas, Cancun, Costa Rica, Cozumel, Grand Cayman, Hawaii (Maui), Jamaica, Los Cabos, Puerto Rico, and Punta Cana. In the United States, she has visited every city on the east coast from Maine to Miami, including many National Parks such as Acadia, Everglades, Grand Teton, Yellowstone, and Zion.
---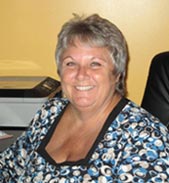 Teri D'Antonio

Travel Agent / Caribbean and Mexico Destination Specialist / Elite Cruise Counselor / Dive Travel & Scuba Instructor
Dreamers Travel: 410-239-9424

Home Office: 410-859-5081
|
Email Me
A Passion for traveling and discovering other cultures, combined with a thirst for knowledge is what led me to join the travel industry. Having deep respect and love for the sea is where my journey began. First, by cruising the high seas and then by exploring under the sea, I have had the opportunity to experience many areas of the world, including the Caribbean islands, Mexico, Micronesia, Philippines, and Southeast Asia. Whether at an all-inclusive resort, on a cruise ship, a live-aboard dive boat, or at a dive resort, there is nothing better than getting away from the stresses and routines of day-to-day life. As one of the first outside members to join Dreamers Travel, it has been an incredible experience working with such a wonderful support team. And as an  Elite cruise counselor, Caribbean Destination Specialist, and Open Water SCUBA diving instructor, I look forward to working with you. Together, we will find what you are looking for in a vacation. Dreaming about vacation is always nice; however, making those dreams become a reality is both the reward and the challenge. Let us help you by applying our knowledge of the destination, to find the perfect vacation of your dreams. That becomes our reward as well as yours because we do all the work, so you don't have to. Just don't dream about it – do it! Call my home office today at 410.859.5081 or visit our storefront location at 1222 N Main Street Hampstead, MD at 410.239.9424.
---
Kathy Sirkis

Travel Agent/Certified North America Specialist/Certified Caribbean Specialist/Disney Specialist
Email Me

Call me today: 410-239-9424
I fell into the travel industry completely by accident! In 1997, I accepted a position as the corporate travel coordinator with Integrated Health Services (IHS). After about a month I remember asking myself, "How can I manage a travel department without a full understanding of travel?" So, I enrolled in the Bennett School of Travel in Ellicott City, Maryland in 1998. After completing the course, I was hired as an independent agent with Bennett World Travel (later Frosch Travel). I remained with Frosh until joining Dreamers Travel in November 2014.
Everyone has a different idea of the dream vacation. Whether you're dreaming of a romantic honeymoon, a dream cruise (a seasoned cruiser myself with over 12 sailings), a family trip to Disney World, a trip of a lifetime to a foreign land, a family reunion, or group travel I will make sure it's YOUR perfect vacation.
In addition, my experience as a corporate travel coordinator allows me to fully understand the unique needs of business travel and conference planning. So, if you or your company needs someone to alleviate the hassles of booking your business trips or assistance in planning an efficient, successful conference, call me!
When I'm not planning a client's ultimate honeymoon, vacation or conference you can find me working at the Maryland State Retirement Agency, enjoying time with my family, or curled up in a comfy chair reading a good book!
---